Open your office to greater technology,
unlock your company's potential.
Don't leave working technology to chance. Take the next step with Keytech to gain higher server up-times, faster software response and hardware care: allowing you to get back to doing your job, whilst we do ours.
Contact us today to see how we can help
To talk to one our team about better IT or telecoms, please call direct on 0113 531 5400 or email at . We look forward to hearing from you.
Keytech delivers on our promises
It can be frustrating waiting for a system to load when you've got a customer on the phone. We're here to reduce the risk of this happening. With Keytech on hand ready to resolve issues, we ensure you have less time with computer problems and more time dedicated to what you do.
With Keytech, we're not just improving your technology – we're maximising efficiency in your workspace. Our approach is to be proactive rather than reactive which, for you, means we catch issues before they happen. We provide free antivirus software to all our IT support customers which safeguards you as soon as you become one of our valued customers.
We know the importance of protecting your data and ensuring that your systems remain clean and unbreeched.
Keytech offers technology services from phones to the Internet, hardware to software. With over 15 years in the industry our expert advice, and the package we create, for you is based on what you need and what will make your life easier.
We prioritise getting to the core of your technology, improving it from the ground up for better service and higher satisfaction for your team and the customers you serve.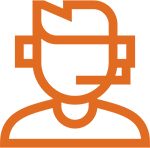 One of our first, and possibly most essential service offerings, is a great place to start when it comes to improving your technology.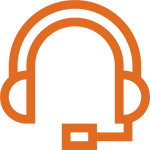 It can be difficult maintaining work-phones for all your employees, or even just for yourself. Our Voice over Internet Protocol interacts your internet with a telephone service.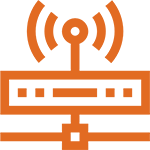 We offer a range of internet and broadband services that keep you online. We it's important to us that you know about all the options typically available to you.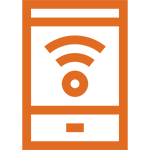 Need SIM only deals for mobile phones and tablets? We can provide that. We work with major network providers for guaranteed high-quality service.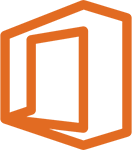 Our Microsoft 365 expertise pulls in a number of services that mean that when issues arise, you can deal with a team you know rather than a faceless corporation.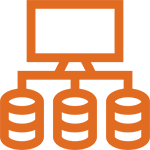 We offer both cloud server backups and hard drive backups to reduce the risk of losing work. Our implemented system means there's layers of security working around the clock
"As a video marketing and production business, it is crucial we have good systems so that we can produce high quality work. Keytech helped source my new PC… and fast – arriving within a couple of days from ordering. I have no hesitation in recommending Keytech and their wealth of knowledge when it comes to IT." "I've never felt comfortable with technology. If I'm not crying at my keyboard, I'm clicking the 'save' button over and over again. Keytech came in and gave me reassurance that I was doing all the right things – but they also gave me confidence. With their personable, friendly approach I know that I have a team who cares about me being able to work on my computer on a day-to-day basis. They've given me security, friendship and service that goes beyond any other. I highly recommend signing up with Keytech, and trusting them unconditionally. They have your back and won't let you down." "We've used a hosted server for years and gradually it has got slower and slower. The changeover to Keytech was easy and the server is so much faster than before. My team are all such much happier and definitely not shouting at their computers anymore. It's hard to describe the amount of stress relief there has been from this change. I would highly recommend Keytech." I used Keytech's services when I wanted to look into the possibility of upgrading my PC. After taking a look at my PC, Geoff's advice was that one part could do with an upgrade, which was promptly sent across to me in a quote. Not only has this vastly improved my computer's performance, it was also arranged to be completed around a beneficial time for me to drop off and pick up my PC. I will be recommending anyone I know who needs similar services after this experience.
Callum Lowe "Johnathan, Keytech's Managing Director, was recommended to me through another contact. I received such a fantastic service that I feel the need to pass it on. I'm a sole trader, and budgeting in the early years was essential. He created an affordable package for me and didn't comprise the structure needed or the service received. He's very customer-focused and goes above and beyond to reach customer satisfaction and service standards, with no job being too small. Thank you for the work you have done – I look forward to you looking after my IT needs for many years to come."
Dawn Evans
Late Life Mortgages We are here to answer your questions and provide advice that will help you understand your systems better. We add the personal touch to technology by making sure one of our team always picks up the phone, rather than an automated message as your first greeting. We always respond quickly to first contact emails which, for you, gives reassurance we will act quickly to resolve any issues and get you back on track.
Book a Discovery Call on 0113 531 5400 or leave your details on the contact form below: